Post by JeannieHolmes on Feb 1, 2011 14:16:15 GMT -6
CONFIDENTIAL INTERNAL MEMO
To:
Woody Phelps
Tribunal Chief Magistrate
FBPI Central Headquarters
Internal Affairs Division
From:
Morgan Dreyer
Tribunal Special Investigator
FBPI Central Headquarters
Internal Affairs Division
Date:
November 3, 2009
RE: Varik Baudelaire
Comments:
I have researched the background of Varik Baudelaire, Director of Special Operations, as requested by your office. My task has been hampered by the apparent "cleansing" of much of Baudelaire's file. Also a vast number of the cases assigned to Baudelaire during his previous years with the Bureau remained sealed.
All available professional and personal information may be found in the accompanying dossier. I stand ready to perform any further investigation should it be warranted by your office. However, any additional inquiries into Baudelaire's past will no doubt require a higher Tribunal-level clearance.
-Signed-
Morgan Dreyer
------------------FBPI Personnel Dossier------------------
------------------CONFIDENTIAL------------------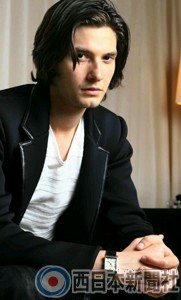 Name: Varik René Baudelaire
DOB: September 21, 1833
Height: 6'1 Weight: 165
Hair: Black Eyes: Brown
Psychic Talent: Nil
Marital Status: Single/In relationship
Profile: Varik René Baudelaire joined the Hunters (the loosely organized force policing the vampire community before the formation of the FBPI in 1968) in 1853. Trained by Zulma Mierau (now deceased), Baudelaire proved himself to be an exceptionally skilled marksman, investigator, and tracker. He moved out of Mierau's mentorship and began working independently in 1903.
Baudelaire earned the respect of fellow Hunters, and later Enforcers, for both his skills and willingness to do whatever it took to complete his mission. An attention to detail and above average intelligence drew the attention of Special Operations. He joined the unit in 1906 and continued in that assignment until 1992. (Attempts to determine the nature of Baudelaire's assignments and the cases handled during his time with Special Operations were unsuccessful as those records are sealed.)
It is unclear if Baudelaire was reassigned or was still operating as part of Special Operations when he began mentoring Alexandra Sabian, a recent graduate of the FBPI Academy and daughter of Bernard Sabian. However, records do show that he requested Enforcer Sabian be assigned to him for mentorship. He and Alexandra Sabian remained partnered for ten years.
Of special note regarding Baudelaire's involvement with Enforcer Sabian: Baudelaire and Sabian began a romantic relationship in the spring of 1999 and were engaged in August 2003. The relationship ended three months later when Baudelaire assaulted Sabian in their shared apartment. Sabian was reassigned to Jefferson, Mississippi and Baudelaire voluntarily retired from the Bureau in March 2004.
During his service to the Bureau, Baudelaire received numerous citations for valour, special recognition for marksmanship, and still holds the Bureau record for most rogues terminated by a single Hunter.
Despite his meteoric rise from trainee to Hunter to Enforcer and eventually Director of Special Operations, his career has not been without incident. He received his first official reprimand on April 29, 1906, when he pursued and engaged a rogue vampire in full view of humans in Barcelona, Spain, which endangered the community then hidden status.
A second official reprimand was added to his record on November 2, 1932, after Baudelaire was determined to have withheld evidence in Case No. 09-28F-1932-DM. The full extent of this reprimand is unknown as portions of the record have been "cleansed."
The third and final reprimand added to Baudelaire's file is dated November 20, 2003. After incurring an injury during an unspecified operation, Baudelaire left Bureau offices without permission and proper medical treatment. His reckless actions resulted in his assault on Enforcer Alexandra Sabian, which led to her reassignment and his subsequent retirement.
Also of note: Baudelaire has been summoned before the Tribunal as a witness against fellow Hunters/Enforcers nine times and has been a target of Tribunal inquiries six times.
Baudelaire returned to active duty in October 2009, at the request of Chief Enforcer Damian Alberez. His current rank is that of Director of Special Operations and is assigned to Jefferson, Mississippi.
Personal Information: Baudelaire was born in Paris, France on September 21, 1833. He is the oldest child and only son of René and Lysette Baudelaire, most recently of Saint-Caprais-de-Bordeaux, France, and has three younger sisters:
* Giselle Ann Baudelaire
* Dominique Michelle Baudelaire
* Penelope Jean Baudelaire
Baudelaire's maternal grandfather, Guillaume St. Jean-Baptise, is among the oldest living vampires with his current age believed to be at least 540 years.
Education: Université de Paris, France (Received a degree in Law in 1851)
Languages Spoken: French, English, Latin, Spanish, German, Portuguese, Russian, Mandarin
Special Citations and Dates Received:
Medal of Valour (1894, 1909, 1920, 1943, 1958, 1963, 1975, 1977, 1982, 1986, 1990, 1993, 1997, 1999, 2001, 2003)
Medal of Honor (1895, 1912, 1925, 1937, 1953, 1969, 1978, 1984, 1995, 2001)
Superior Marksmanship (1857, 1863, 1874, 1888, 1902, 1915, 1917, 1924, 1928, 1933, 1944, 1953, 1959, 1962, 1964 1965, 1966, 1967, 1970, 1971, 1972, 1973, 1976, 1978, 1980, 1981, 1982, 1983, 1984, 1985, 1986, 1987, 1988, 1989, 1990, 1991, 1992, 1993, 1994, 1995, 1996, 1997, 1998, 1999, 2000, 2001, 2002, 2003)
Reprimands and Dates Received:
April 29, 1906 -- Endangerment of community and violation of safety rules
November 2, 1932 -- Withholding evidence
November 20, 2003 -- Absent without authorization, violation of safety rules, endangerment of fellow Enforcer, assault on fellow Enforcer